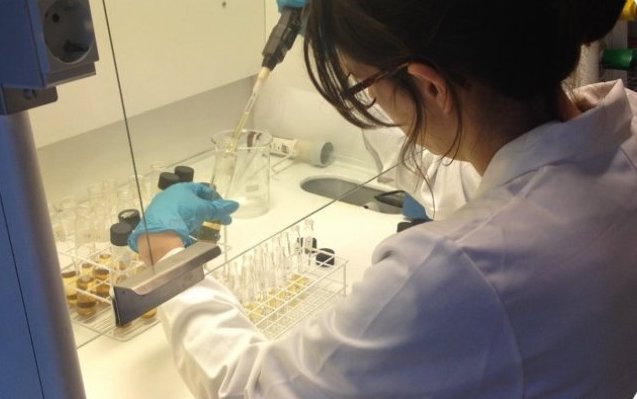 We are pleased to announce the new dates for this event: 4 - 8 September 2023. Registration will open later this month, stay tuned!
Should the event be fully booked, we will place you in a waiting list and notify you. In this case, if any of the registered participants cancel his/her registration (which is quite common), we will notify you and ask you whether you would still like to participate in this event. If we do not contact you again with respect to this event, you may assume that no vacancies have arisen.
Course description:
Soils deliver a range of soil functions; primary productivity, nutrient cycling, a habitat for biodiversity, water regulation and purification and the breakdown of soil organic matter, which can contribute to climate regulation.

Soil biota play an important role in regulating and controlling many of the processes which support these five soil functions. Therefore we need to know which biological methods to apply, to be able to understand the role of soil biodiversity in soil functions. It is also important to know how these biological measures relate to the varying chemical and physical conditions found in soils and the effect of management and climate.

The Soil Biology Group of Wageningen University is organising a laboratory skills course to define which measurements of soil biology are relevant for which soil functions. This course will provide the participants with an overview of a range of methods related to the five soil functions and will provide detailed practical training in a subset of measures. The training will be a combination of lectures, laboratory and field sessions (interactive lectures and practical sessions each day). Assessing a range of measurement types, from simple visual assessments in the field, to training in microscope identification techniques for nematodes and earthworms, and functional measures in the lab such as MicroResp. All methods described in the course will be made available to participants as well as advice on how to analyse the data.
For more info you can mail Giulia Bongiorno, course coordinator.
Payment details:
The cost of the course includes lectures, lab practical's, field visits, lunches, a course material pack with description of laboratory protocols and copies of presentations. On Thursday evening there is the possibility to go out for dinner all together. This will be an additional expense of € 35 which should be included with the main payment.
The registration fee types are as follows:
For all PhDs, MScs and HBOs is € 600
PhDs from PE&RC and WIMEK is € 400
Staff from countries eligible to receive official development assistance (including Greece) is € 600
Staff from OECD countries is € 1000
Link where you can find the list of the OECD countries and territories eligible to receive official development assistance (ODA) ODA-listed countries
Cancellation conditions:
Up to 4 (four) weeks prior to the start of the course, cancellation is free of charge*
Up to 2 (two) weeks prior to the start of the course, the participant will be refunded 50% of the full participation costs*
In case of cancellation within two weeks prior to the start of the course, the participant is liable to pay 100% of the full participation costs
If you do not show at all, a fee of € 1000,- will nevertheless be charged.
* The participant is liable to pay an administration fee of 40 euro, which will be deducted from the amount to be refunded.
Register online for the event.
---
Schedules: